I love finding products- ANY products that I end up loving. I waste a LOT of money on products that I end up hating- so I figured I'd start a segment featuring products that I Love. Anything form toddler gear, make up/lotions cooking gadgets, household stuff--if I find it and Love it I'll let you know so hopefully you won't waste your money on unsatisfactory products.
The first products I want to rave about is....
Dior Show Iconic Mascara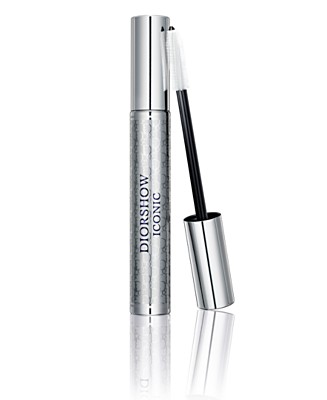 First off let me say I've never bought the same mascara twice- every couple of months I like to try a new one- and I've never been in Love with a mascara. And since most days thats my only make up ritual I'm always on the hunt for a new fabulous mascara- and THIS IS IT!!
When shopping for make up for my upcoming wedding someone suggested this so I decided to give it a try even though the price tag is a little more than some- but a good mascara is priceless!! I don't have any good shots of my eyelashes the day of our wedding- but here is Kind of one, but you might just have to take my word for the fact that my eyelashes looked amazing.
What I love about it: Its NOT clumpy
One coat is all you will need
I didn't even need to curl my eyelashes- this did it for me!
Made my eyelashes look even thicker/longer
Even though I don't think it said water proof there was def. some tear shedding that day and none smeared or came off! I applied ONE coat at 2:30 PM and when I left our reception at 1:30 AM it still looked amazing